We have been married for almost 44 years. We have 3 children and 16 grandchildren. We live in the Jersey Community of Walton County. We are right next door to our oldest daughter, son-in-law. and their 12 children. We have 5 acres and they have 5 acres – lots of room for everybody to roam.
Our son and his family family live in Seneca, SC. They have 4 children. Our youngest daughter is single and lives in Toccoa, GA . She graduated from Toccoa Falls College 2 years ago and now teaches at a small Christian school.
Susan grew up in Loganville, GA, and Charlie was born and raised in Elberton, GA. We met at the University of Georgia on Charlie's 20th birthday. Susan was only 17. It really was "love at first sight" – maybe for both of us.
After getting married, we lived briefly in Elberton, then moved to Athens & lived there until graduating from UGA. Charlie's job with American Greetings took us to Brandon, FL, and then to Cleveland, OH, We managed to get moved back to Loganville in 1984. Charlie spent 15 years working for the greeting card company that created Strawberry Shortcake, Care Bears, and Holly Hobbie.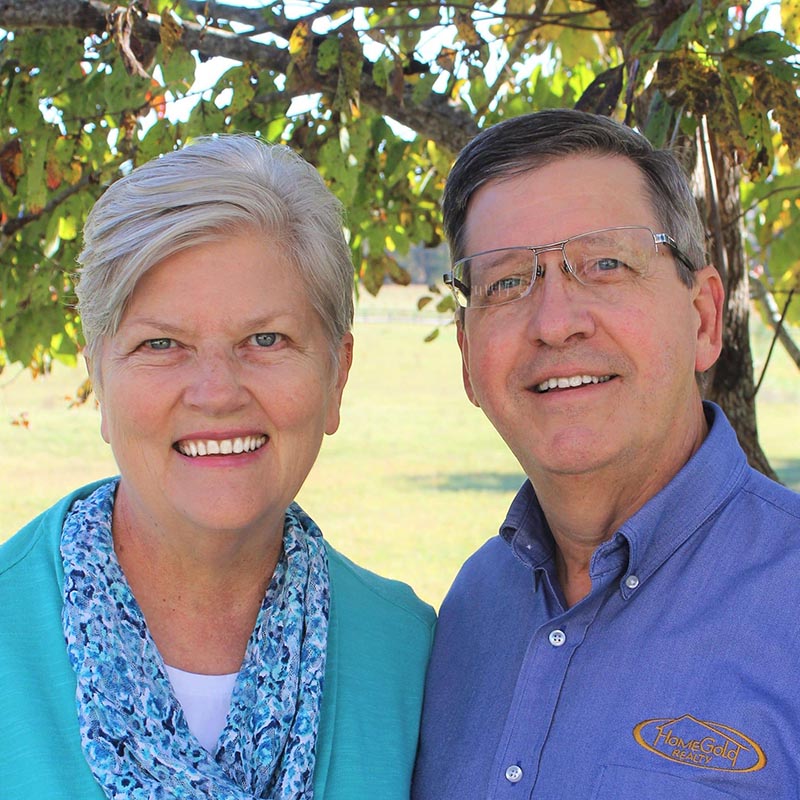 After 1 year working for a major player in the gifts and collectibles industry, Charlie and Susan's brother started Prime Mortgage Network in 1996 in Loganville. Susan went to work in the office processing loans. We provided home mortgage loans to clients all over north Georgia for 16 years. During this time, Susan got her real estate license and worked for a local independent broker. By 2002, Susan got her broker's license and started Home Gold Realty with her sister-in-law. In 2005, Charlie got his real estate license.
When the real estate market crashed in 2008, the 2 families started a property preservation company, Property Re-Pros, to manage foreclosed properties for the big mortgage companies. We cleaned out the properties, changed the locks, did the repairs and mowed the grass for these properties.
By 2002, Susan got her broker's license and started Home Gold Realty. Her sister-in-law joined the company soon after that, and Charlie got his license in 2005. Times were very tough from 2008 to about 20015, but we managed to survive, and even sent a daughter to a private Christian college without any student loans. That was only by way of God's infinite grace and mercy.
Over the years we have been very involved in the local church and community activities. We have both served as Sunday School teachers, children and youth group leaders. Charlie has served as a deacon and trustee. We have also been active with The Shepherd's Staff Ministry in Loganville and a multi-housing children's ministry. Along the way, we founded a homeschool athletic program — the GGC Barons.
We enjoy spending time with our family, reading, and camping near Helen. We also, really love helping people like you with your goals of buying and selling homes, land, and investment properties.